"You get what you pay for" is an old saying that people use to sometimes justify paying higher prices for things in life. While this saying sometimes holds true for certain things, there comes a point where you're spending money just to spend money. No additional quantifiable value is gained by spending a penny more.
Pillows are one of those things that don't justify spending over a certain amount if you want the best quality. There's only so many added features and benefits a pillow can offer, and if you attempt to go above and beyond that point, you're going to get diminishing returns.
A good pillow should provide support for the type of sleeper that you are, have a high thread count and container either memory foam or goose down. That's it. Anything above and beyond that and it's just a waste of your hard-earned money.
Here are 5 pillows that are so outrageously expensive, that the only reason you'd buy them is for bragging rights to your friends (if you're into that sort of thing).
Downright 434 Eliasa Silk Down Pillow
$939 @ Amazon
Tailormade Pillow "Gold Edition"
$6,995 @ Tailormade Pillow
Downright 254 Bernina Down Pillow
$418 @ Amazon
Eiderdown Egyptian Cotton Pillow by St Geneve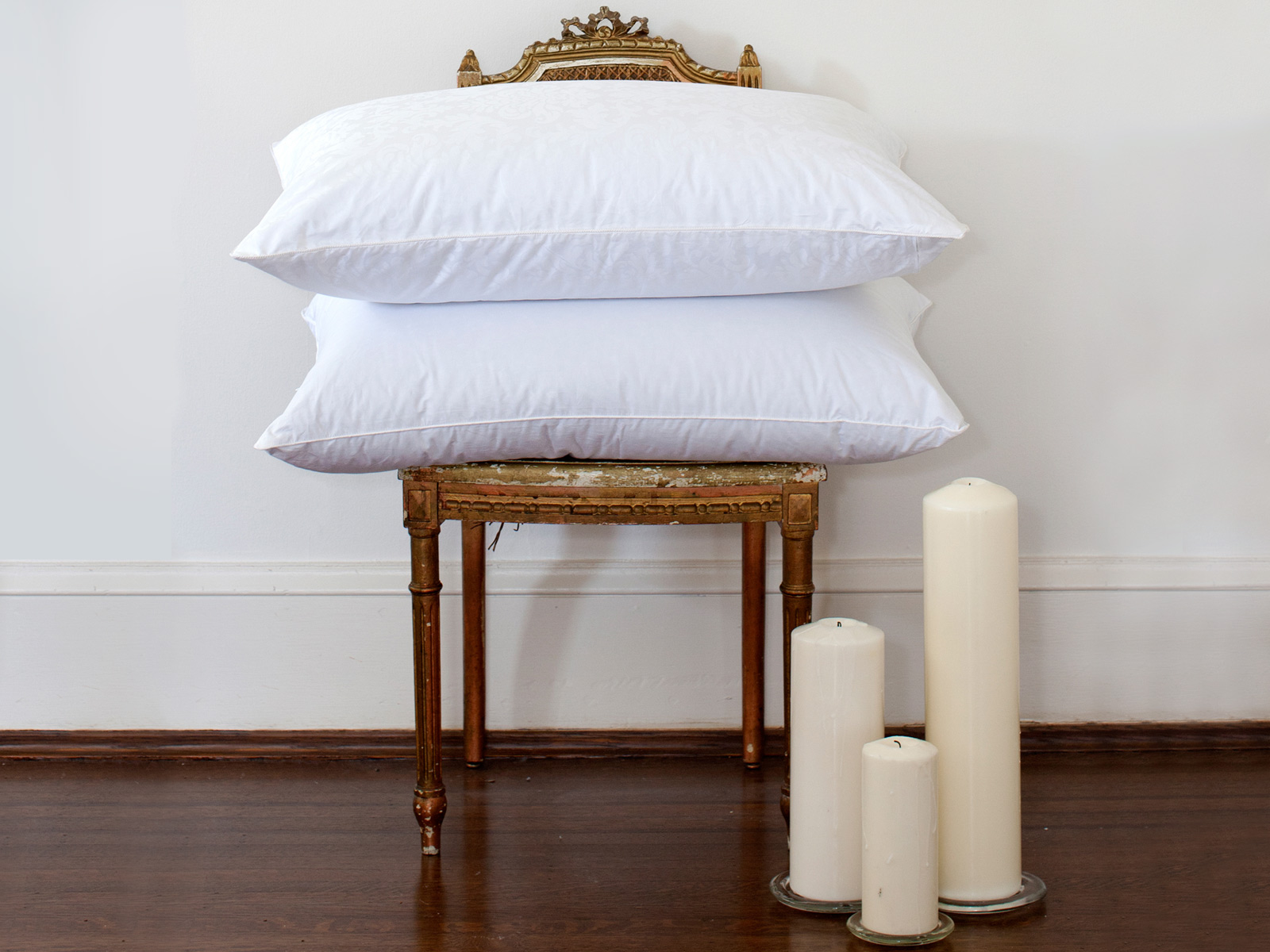 $3,720 @ Jbrulee Home
So now you've seen the most expensive pillows out there. Why are they so expensive? Is it because rich people want bragging rights about how expensive their pillows are? Or is it more psychological – people think that you get what you pay for and they truly believe that a $3700 pillow will give you them an amazing sleep.
The truth of the matter is that when it comes to high-end pillows there is an imaginary line that can be drawn at which point if you cross it, you're just wasting your money. If you want a good night's sleep on a comfortable pillow, just make sure it contains down, has a high thread count and matches up with your kind of sleeping style.
You can easily find a high-end pillow for under $50.  You would be hard pressed to explain the difference in quality (and a good night's sleep) between the $50 pillow and one of the $5000 pillows listed above.